Tidewater Tascas Chapter
The Tidewater Tascas would be happy to welcome you to our membership. We offer an opportunity to meet fellow Winnebago owners and share information, provide monthly camping adventures for young and old alike.
The Tidewater Tascas are in the Virginia Beach to Williamsburg Virginia Area
We get together once a month either camping or dining out. We are always looking for new members. Please check out our schedule and join us!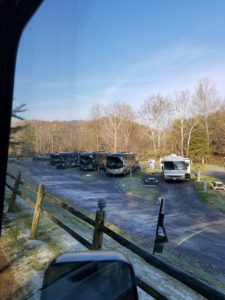 Tidewater Tascas Coasters
January 18th – 2:00 PM Y-Not Pizza (Landstown Shopping Center) 3276 Princess Anne Rd., Virginia Beach, VA 23456 – Plude
February 15th – 3:00 PM Dock of the Bay II Restaurant, 13162 Carrollton Blvd., Carrollton, VA 23314, 757-279-2083 – Cathcart
March 13-15th – Rockahock Campground, 1428 Outpost Road, Lanexa, VA 23089, 804-966-8362 – Knight/Frye/Hill (Bev & Kelly)
April 17-19th – Tidewater Tascas – North River Campground, 256 Garrington Island Road, Shawboro, NC 27973, 252-339-4414 – Martin/Edwards
April 30th – May 2nd – North Carolina State Rally , Ocean Lakes, Myrtle Beach, SC
May 1-3rd – Rally (NC/SC) Carolina State Rally, Myrtle Beach, SC – NC/SC Clubs
May 15-17th – VA WIT State Meeting – Endless Caverns, 1800 Endless Caverns Road, New Market, VA 24844, 540-896-2283 – TBD
June 5-7th – Camp Hatteras, 24798 NC Highway 12, Waves, NC, 252-987-2777 – Bennet/Hill (Wes/Deb)
June 12-14th – Rally (PA) Roxbury Holiness Campground, 13763 Cumberland Hwy, Orrstown, PA 17244 – Three Rivers Winnies
July 13-17th – 2020 Grand National Rally, Puckerbrush Days Celebration, Forest City, IA – WIT
August 14-16th – Virginia State Meeting – Americamps Campground, Ashland, VA
September 18-20th – Virginia State Rally – Endless Caverns, 1800 Endless Caverns Rd., New Market, VA 24844, 540-896-2283 – Blue Ridge
October 16-18th – Camping TBD – Kittle/Eggemeyer
November 13-15th – Camping TBA – TBD
December 4-6th – Rockahock Campground, 1428 Outpost Road, Lanexa, VA 23089, 804-966-8362- All
As always, we had a wonderful end of the year campout.  Friday night and Saturday morning everyone (we had 16 coaches!) contributed a dish to share.  After a brief meeting discussing next year's schedule and a few administrative things, some of us spent Saturday shopping at the outlets while others hung around the campground.  Saturday night we walked to dinner in our ugly holiday attire and enjoyed some AH-MAZING Italian food at Walker's Dam Grill on the property.  While there was not an "official" ugly sweater contest, I think it goes without saying that Mr. Plude was the ugliest…I mean the big winner!  After dinner we enjoyed each other's company while stealing ornaments from one another during our annual ornament "white elephant" exchange and the passing out of the club gifts.  As always, Lily Lach, our official (unofficial) photog, took such wonderful pictures which I have included below in case you missed them on Facebook.
Thank you to everyone for a great camping year and I look forward to seeing you all in March 2020!
Click here to Print or Downlaod the Tidewater Tascas newsletter 12_19