Blue Ridge Winnies Chapter
Winnebago Industries has created an owners club known as the Winnebago International Travelers, or the WIT Club for owners of Winnebago recreational vehicles. There are many state clubs organized in the WIT Club: the Blue Ridge Winnies (BRW) Chapter is one of four chapters organized within the Ye Ole Virginia Winnie Tascas club.
The Blue Ridge Winnies would be happy to welcome you to our membership. We offer an opportunity to meet fellow Winnebago owners and share information, provide monthly camping adventures for young and old alike.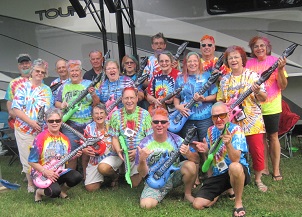 Upcoming Events & News and Information
Blue Ridge Winnies meet at Cool Breeze Campground
– The BRW October camp out was held in Galaz, Virginia, with nine coaches plus a surprise visitor. Bob and Ann Laban, president and vice-president of the New York State Excelsiors WIT Club who happened to drive off the Blue Ridge Parkway arriving at Cool Breeze Campground.
They joined us for dinner at the Mountain Surf restaurant and again for breakfast on Saturday morning. Later on Saturday we enjoyed the stew pot and all the wonderful side dishes and desserts.
Report on the 2016 State Rally
– The 2016 State Rally, hosted by the Blue Ridge Winnies was held at the Salem (VA) Civic Center with 76 units in attendance. Great tours, weather, seminars, games, prizes, entertainment and food for all. Several vendors were in attendance. Sunday afternoon the Blue Ridge Winnies had a surprise shower for the Reeds who are about to become grandparents and then the group adjourned to dinner at the Homeplace.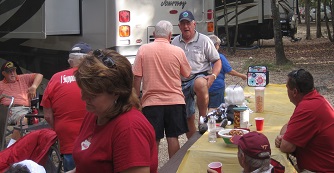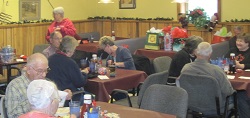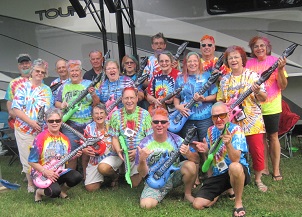 [/vc_column_text][/vc_column][/vc_row]