Blue Ridge Winnies Chapter
Winnebago Industries has created an owners club known as the Winnebago International Travelers, or the WIT Club for owners of Winnebago recreational vehicles. There are many state clubs organized in the WIT Club: the Blue Ridge Winnies (BRW) Chapter is one of four chapters organized within the Ye Ole Virginia Winnie Tascas club.
The Blue Ridge Winnies would be happy to welcome you to our membership. We offer an opportunity to meet fellow Winnebago owners and share information, provide monthly camping adventures for young and old alike.
Click here to Download or Print – MEMBERSHIP APPLICATION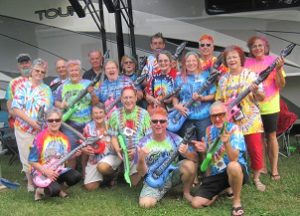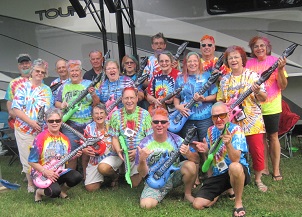 January 4th – Lunch Mrs. Rowe's at 11:30am Staunton VA – Anderson
February 4th – Lunch at Dave and Evelyn Crabtree's Home 4180 Redd Budd Lane, Pulaski, VA – Crabtree
March 7th – Charleys, 707 Graves Mill Rd Lynchburg, VA – Newland
April 3-5th – Cool Breeze CG, Galax, VA – Reed
April 30th – May 2nd- North Carolina State Rally , Ocean Lakes, Myrtle Beach, SC
May 15-17th – VA Wit State Meeting-Endless Caverns, New Market, VA
June 5-7th – Quigleys & Starhs, Cozy Acres CG, Powhatan
July 10-12th – Ameri-Camps, Ashland, VA – Dunaway
July 13-17th – 2020 Grand National Rally, Puckerbrush Days Celebration, Forest City, IA – WIT
August 14-16th – Virginia State Meeting – Americamps Campground, Ashland, VA
September 18-20th – Virginia State Rally – Endless Caverns, 1800 Endless Caverns Rd., New Market, VA 24844, 540-896-2283 – Blue Ridge
October 2-4th – Stew Pot, Rudds Creek CG, Boydton, VA – Murray's
November 7th – Lunch Charlottesville, VA TBD – Cameron's
November 13-15th – Rock A Hoc, Lanexa, VA
December 5th – Christmas Lunch TBD – Pillis
Hope everyone had a Merry Christmas celebrating with family and friends. The New Year is fast approaching and I wish each of you a happy, healthy and blessed New Year 2020!! Looking forward to a new year of fabulous RV adventures. Please be sure to contact Richard to inform him of reservations you have completed as host/hostess for 2020.
Looking ahead to 2020, the BRW will be hosting the Virginia State Rally in September at Endless Caverns in New Market, VA. Nancy and Donny are our Rally Masters and they will need each of us working together to make this a very successful event. A big thank you to them for spearheading this daunting task.
We will be getting together January 4th at Rowe's Family Restaurant in Staunton, Va. Hope that many of you will be able to attend. In February, Dave and Evelyn Crabtree will again be hosting our luncheon. The Crabtree's provide country ham and drinks and each coach is asked to bring a dish and dessert to share. Last year we shared our baby pictures at this event. Since it is our February meeting, asking everyone to bring a wedding picture to share!
Cheers to a New Year of New Adventures!
— Jodie
Click here to Download or Print Blue Ridge newsletter 12_2019